Perhaps there's a reason the cliché romantic date of choice has long been dinner and a movie. Food and film just fit together well. And what's better than enjoying one after the other? That's right, consuming both at the same time. Here are some movies we love—in addition to other reasons—just for the food!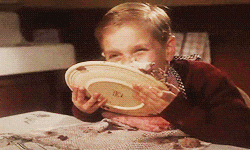 A Christmas Story (1983) For starters there's "mommy's little piggy." Then throughout latter parts of the movie, Ralphie's mother works tirelessly to prevent his father from sampling the turkey before it's done, only to watch the neighbor's dogs enter the house and tear the bird apart before Christmas dinner. That relegates the family to a Chinese restaurant for a unique meal that includes a duck that's "smiling" at them—until the staff chops the head off in front of their eyes.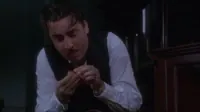 Chocolat (2000) Food has the power to change lives and bring us all together like nothing else in the world ever could. Well, chocolate does, as this Oscar nominee shows with its all-star cast that includes great performances by Juliette Binoche, Johnny Depp, Dame Judi Dench, Alfred Molina, Carrie-Ann Moss and Peter Stormare.
Cloudy with a Chance of Meatballs (2009) This animated favorite is predicated on food that falls from the sky. Need we say more?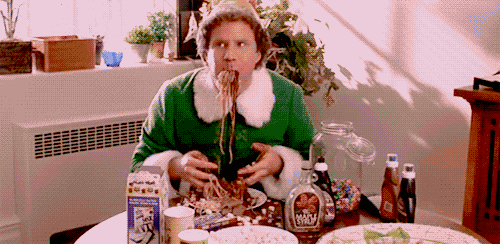 Elf (2003) Will Ferrell plays Buddy, an elf who leaves the North Pole for New York City to find his real father. We assume he also needs diabetic testing supplies due to the extreme amounts of sugar he consumes. After all, elves prefer to "stick to the four main food groups: candy, candy canes, candy corn and syrup." Buddy pours syrup in his spaghetti. He adds candy and crushed toaster pastries to his leftover spaghetti for breakfast. He downs a whole two-liter soda in one massive gulp. Oh, and he eats ABC (already been chewed) gum from public railings, too.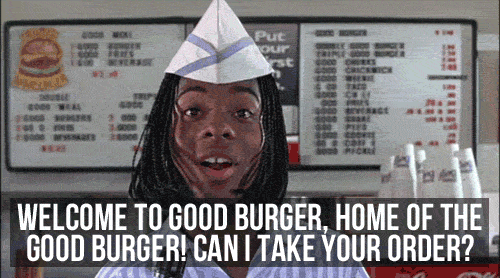 Good Burger (1997) One of several cult classics from the 1990s on this list, Kenan & Kel star in this movie that forever has us craving cheeseburgers and repeating, "Welcome to Good Burger, home of the Good Burger, can I take your order?"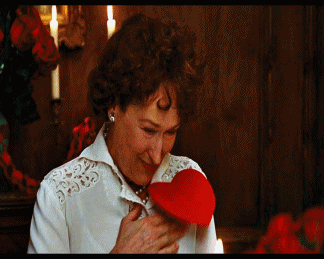 Julie & Julia (2009) Before Paula Deen, Rachael Ray and the Pioneer Woman, there was the legendary Julia Child. This movie tells the story of how she became Julia Child and, in turn, how she inspired Julie Powell to become a food blogger and learn to cook. In the movie, Julie says, "You know what I love about cooking? I love that after a day when nothing is sure, and when I say nothing I mean nothing, you can come home and absolutely know that if you add egg yolks to chocolate and sugar and milk it will get thick. It's such a comfort." Ahh, that's when we knew we were kindred spirits with this movie.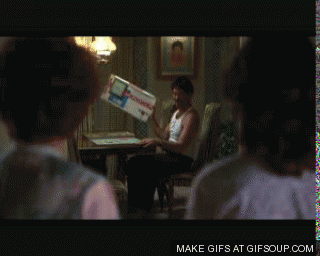 I Love You to Death (1990) Kevin Kline plays a pizza parlor owner whose serial womanizing leads his wife to attempt to poison him with spaghetti. Do you need another reason to grab a bowl of popcorn and watch? Eh, with that plot teaser, maybe say no to the popcorn for this one.
Matilda (1996) A great family-friendly movie starring Mara Wilson (of Mrs. Doubtfire and Miracle on 34th Street remake fame) that includes a particular scene in which schoolmate Bruce is commanded to eat an entire chocolate cake in front of the entire student body. It's not the most appetizing food scene in film, but it certainly is memorable.
Michael (1996) John Travolta trades his Saturday Night Fever dancing shoes for angel wings and a roadtrip in this touching story also starring Andie MacDowell, who hails from Gaffney, South Carolina, right down the road from #FoodieScore's home base. In one scene, the movie's main characters visit a shop, order basically everything on the menu, and MacDowell's character sings, "pie, me oh my, I love pie." That's enough to hook us.
My Blueberry Nights (2007) This beautifully filmed movie stars Jude Law, Natalie Portman, Rachel Weisz and Norah Jones, who also performs much of the music on the soundtrack. Much of the movie is a depressing story of a soul-searching woman and the other sad souls she encounters, but it repeatedly sets scenes in a diner managed by Law's character, who serves up blueberry pie a la mode. It makes us crave blueberry pie every time we watch.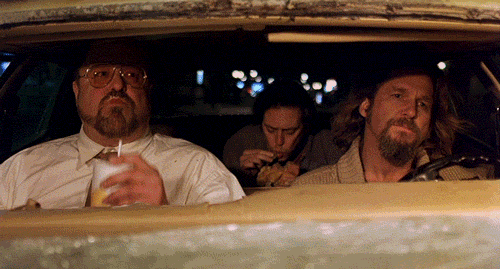 The Big Lebowski (1998) Another cult classic from the 1990s, one in which the Coen Brothers broadcasted the delicious Western U.S. wonder that is In-N-Out Burger to the world. There are many other entertaining reasons to watch this movie, but all you really need to know is "Those are good burgers, Walter."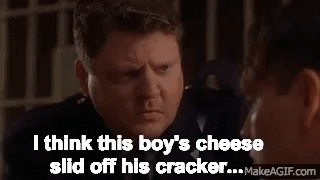 The Green Mile (1999) Likely the most well-produced, Academy Award-worthy film on this list, it was nominated for Oscars for Best Picture, Best Actor in a Supporting Role, Best Screenplay and Best Sound. It's a strong, memorable story adapted from Stephen King's serial novel of the same name, and it lacks nothing in the realm of food either. There's death row trusty Toot-Toot's (Harry Dean Stanton) "fried chicken dinner with gravy on the taters…" And there's miracle-healer John Coffey's (Michael Clarke Duncan) final meal request of "meatloaf, mashed taters, gravy, okra…maybe some of that fine cornbread your Misses makes." And in between, there are meals at both warden Hal Moore's (James Cromwell) and cell block boss Paul Edgecomb's (Tom Hanks) houses. With all the power in the story and the acting, the food packs an almost equal punch.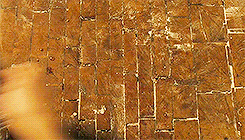 Waitress (2007) Creative pies that help a small-town diner waitress navigate the difficulties of life? We're in for that kind of movie! We also like the role fellow North Carolina native Andy Griffith plays in this story, one of the last screen appearances in his long and distinguished career. The foodie appeal is strong with this one, and we're pleased to know it's also been turned into a stage musical.